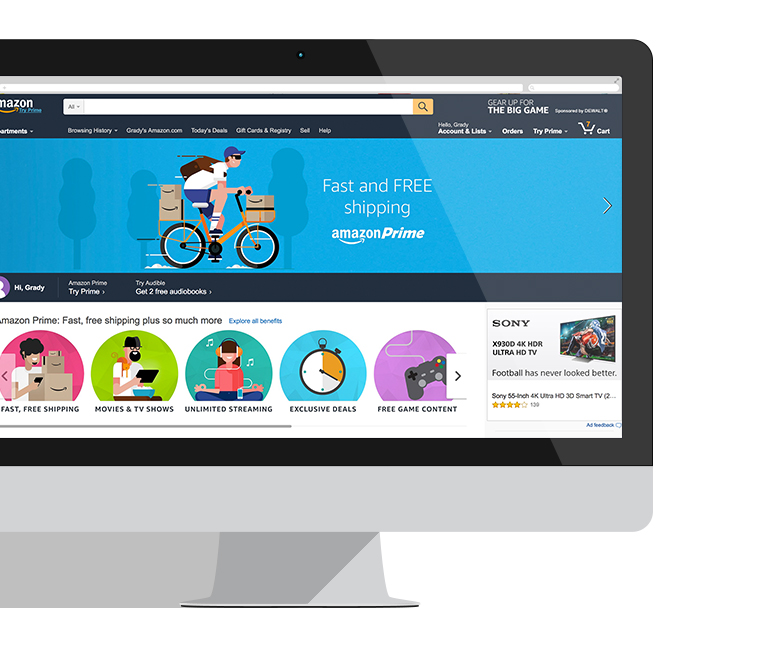 In our ever-evolving world the ability to sell your products through eCommerce platforms such as Amazon is more important than ever before! Here at Bentonville Merchants we understand the importance of staying plugged in to our extremely socially connected world. We can help you sell your products online with just the touch of a button! 
The fastest growing part of our service package includes complete management of YOUR Amazon business. At Bentonville Merchants we know what it takes to be a successful Amazon merchant. We can help get your products and services listed easier and faster and we will work hard to give your products the best shot at winning the "Buy Box!" We can help you get your brand registered on the Amazon Catalog and drive more sales by improving your Enhanced Brand Content. 
BMI is here to help you. Our goal is to make it easier and cheaper for you to sell your products than every before!