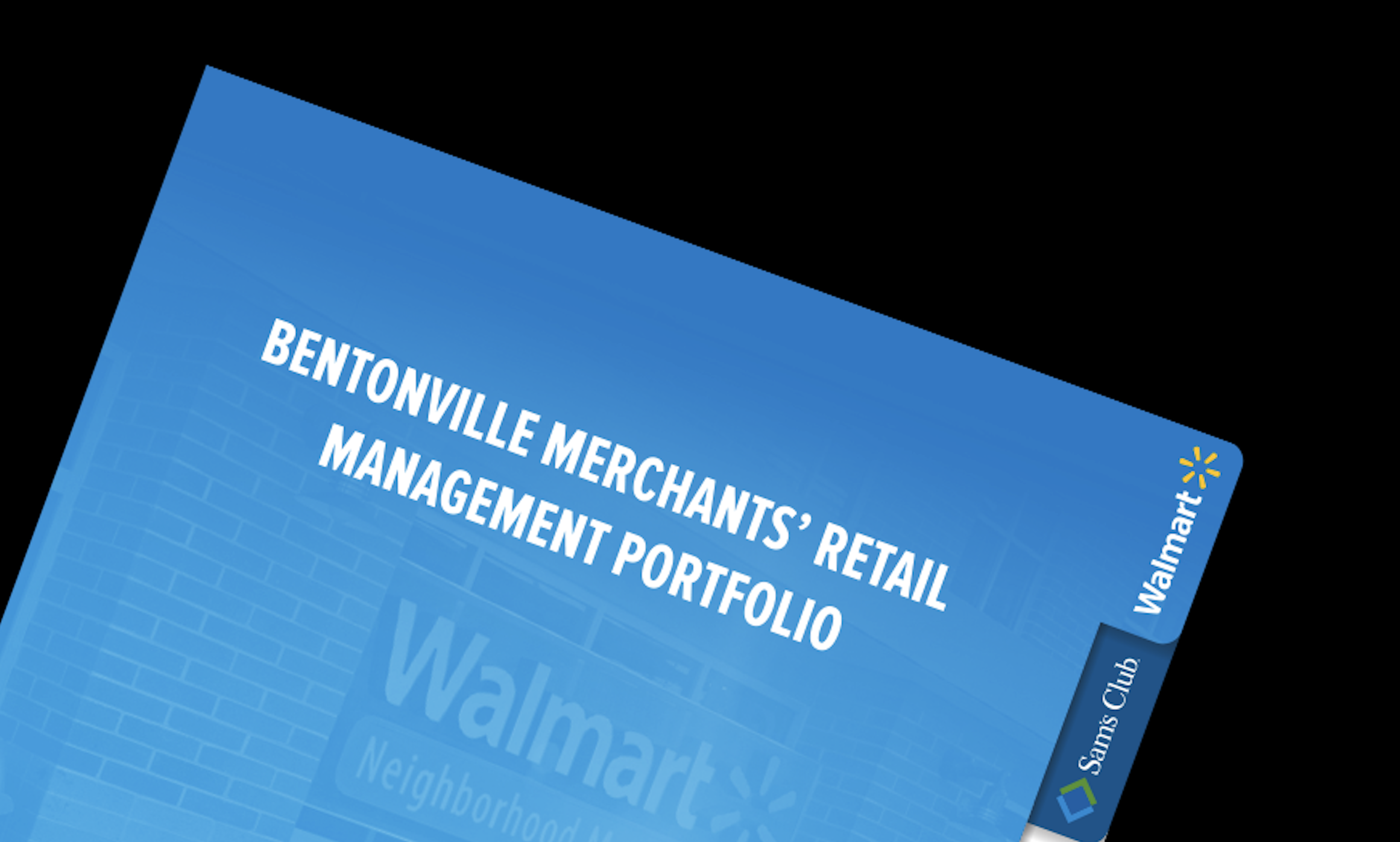 WHO IS BENTONVILLE MERCHANTS?
Bentonville Merchants International is a Retail Account Management Company. We provide a full range of category management services to assist factories, branded companies, and anyone who is serious about winning at Walmart, Sam's Club and other large retail chains. With over 100 years of collective experience working at Walmart, and a fine-tuned knowledge of the powerful retail environment, we have a strong portfolio of clients that we manage on a daily basis. We are a Division of Select Sales Inc.

We want to help you WIN at Walmart!
In order to be successful in the retail world, strong marketing is a must. At BMI we have a dedicated team of designers who have experience handling packaging, signage, corrugate displays and much more.
Our replenishment team successfully strives to support Walmart's instock requirement of 98%+ by executing key components of your business such as forecast accuracy, GRS setup execution accuracy and more.
BMI offers a full service reporting suite. We provide our clients with a dashboard overview that displays key metrics in an easily accessible format, as well as an in-depth item by item breakdown of weekly sales performance.
At BMI we cultivate meaningful partnerships with buyers. We are here to help you gain the preparation, knowledge and confidence you need to give your products an edge over the competition.
FULL MERCHANDISING SOLUTION
From packaging to branding to display design, we do it all!
RETAIL LINK & REPORTING
We offer a variety of Retail Link & Reporting services to help you manage your products and their performance.
REPLENISHMENT SERVICES
BMI has a dedicated team of replenishment managers to help you meet strict in-stock goals.
MODULAR IMAGING
We provide a full Walmart modular imaging service to help you meet those tight deadlines.